Baffinland and Mining Matters team up for Mining Rocks Earth Science Program
March 27, 2015
In fall of 2014, Baffinland and Mining Matters partnered with the communities surrounding the Mary River Project in the Qikiqtani region of Baffin Island to deliver Mining Rocks Earth Science Programs and professional development workshop.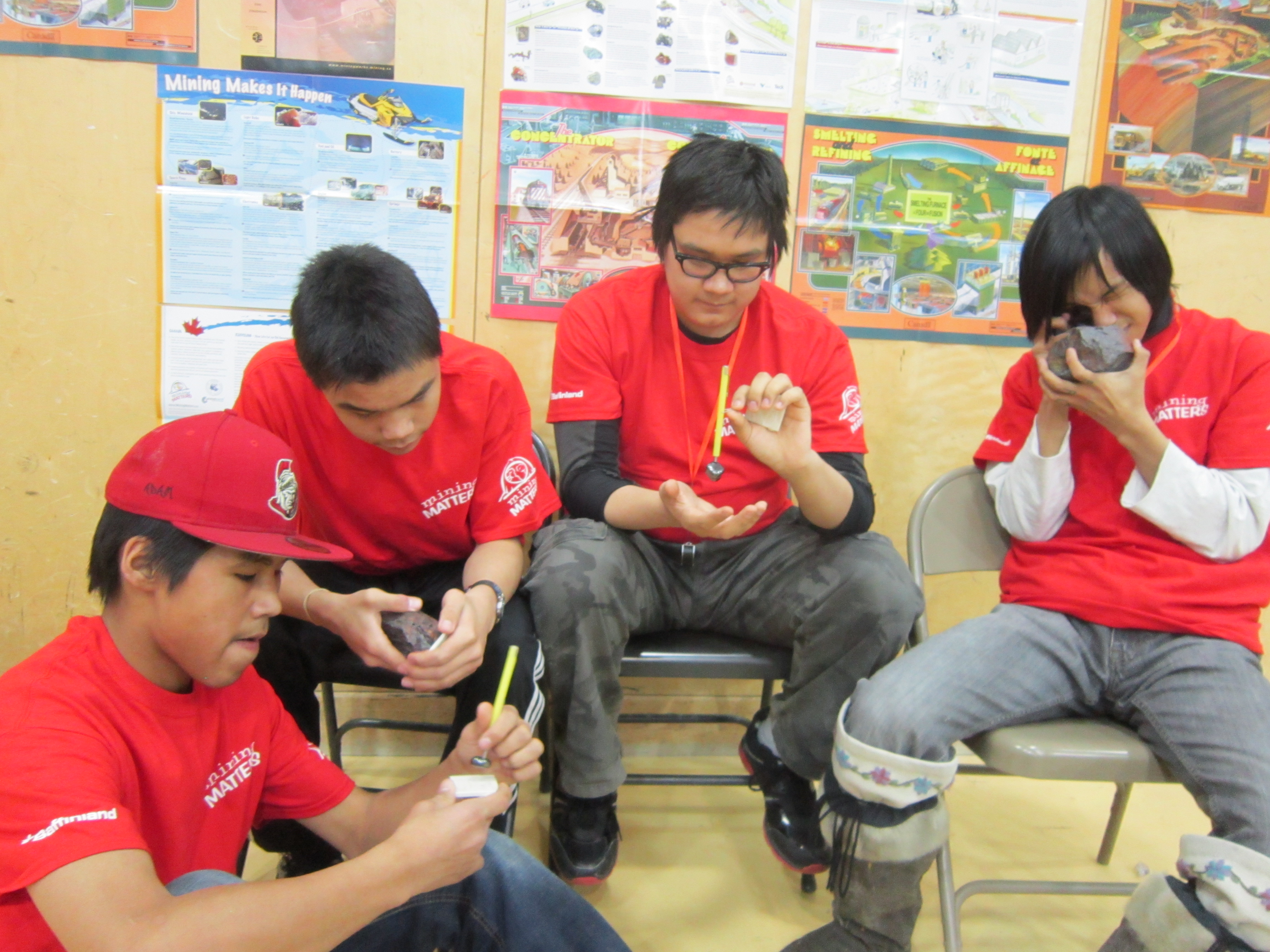 Four one-day programs were facilitated between September 8 and October 21, 2014 in the communities of Arctic Bay, Hall Beach Clyde River, and Pond Inlet, Nunavut. A fifth program is scheduled for Igloolik, Nunavut in spring of 2015. Each program was modeled to provide an introduction to the fundamental concepts of Earth science and the mining industry. Careers, their availability and the local demand for a diverse range of high paying careers in the industry were emphasized with the older participants.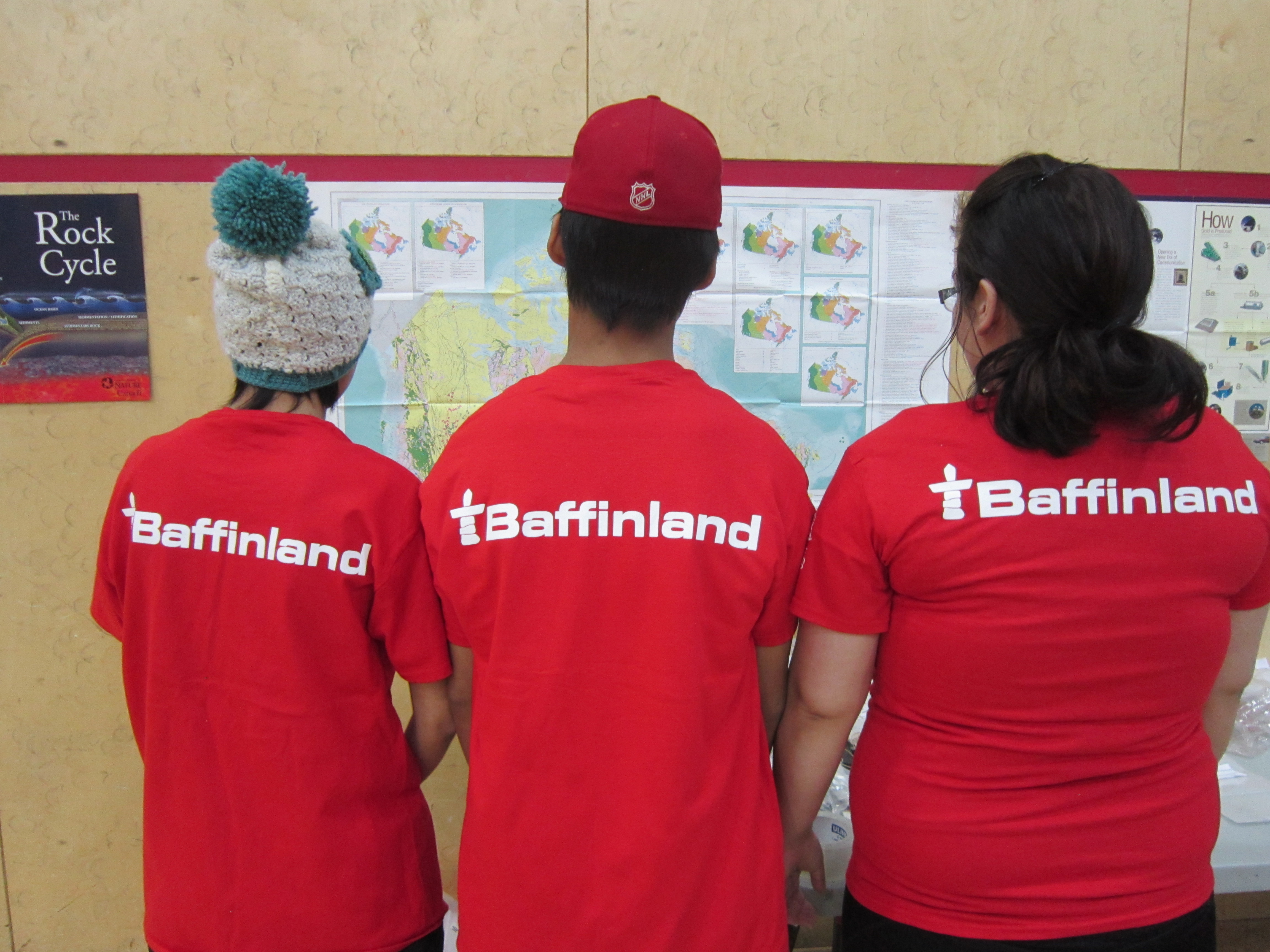 The objective of the program is to:
Provide engaging, hands-on mineral resources programming to youth through the delivery of learning activities focused on rocks and minerals, mineral exploration, mining, sustainability and the importance of mineral resources in society.
Inform youth about career opportunities in mineral exploration and mining.
Provide mentorship for youth.
Provide teachers with curriculum-linked classroom resources and professional development training to effectively teach curriculum, related to mineral resources, exploration, mining and Earth science.
Robert Barnett, Baffinland's Training and Development Manager, says, "The program captures the imagination of the learner while instilling basic knowledge of the mining industry locally and around the globe."
In all four communities a Baffinland Training Supervisor, either Lloyd Janes or Bob Horner, and an Inuk community liaison were present. These representatives offered valuable information about mining and the variety of careers available to participants and were an excellent addition to the program. Having a Baffinland mentor to discuss specifics about the project and act as a role model, enhanced the program considerably.
The program reached 207 student participants, ages 13 to 24 years old. Feedback from participants in each location indicates that the programs were highly successful in generating interest and awareness for future employment opportunities available in the region, and further respect and knowledge of where everyday products originate. Self-evaluated learning and interest in the program were rated between 73% and 97% with over half of students noting that they are or may be interested in a career in the mining industry.
Professional development workshops were delivered to 81 elementary and secondary teachers to introduce the Mining Matters resource kits, Deeper and Deeper and Discovering Diamonds, and demonstrate how each kits' lesson plans, rock and mineral samples, equipment, posters and videos can be used in the classroom to meet curriculum expectations.
"Baffinland is committed to providing meaningful educational opportunities for the communities closest to the Mary River Project and the Mining Matters Earth Science Programs are a good fit," says Murray Odesse, Baffinland's Vice-President, Human Resources. "The feedback from the youth who participated was very positive and school administrators, educators and community leaders alike were supportive of the intensive one-day program. These types of training activities provide an excellent opportunity to engage and raise awareness for youth and educators with the intent to introduce fundamental principles of our industry and build local capacity."