Baffinland Fundraiser helps Tununiq Ikajuqtiit (Pond Inlet Food Bank)
May 6, 2015
At the end of April, 2015, money that was raised by Baffinland employees was given to Tununiq Ikajuqtiit (Pond Inlet Food Bank) as well as the gift of a laptop from Dyno Nobel Baffin Island to help with the administration of this young charitable organization in the North Baffin region. "Helping small communities is always rewarding," says Jimmy Puk, one of the main organizers of the event.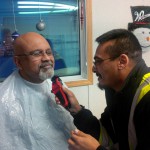 In December 2014, employees at Baffinland's Mary River mine site felt a keen desire to do something for a local Baffin charity. As Site Services Accommodation Superintendent, Jimmy Puk, explains, "We have good people working here at site; many outgoing people who have formed a real working team. The mine site is only newly operational, but we thought it a good time to work together to help some of the communities where we can."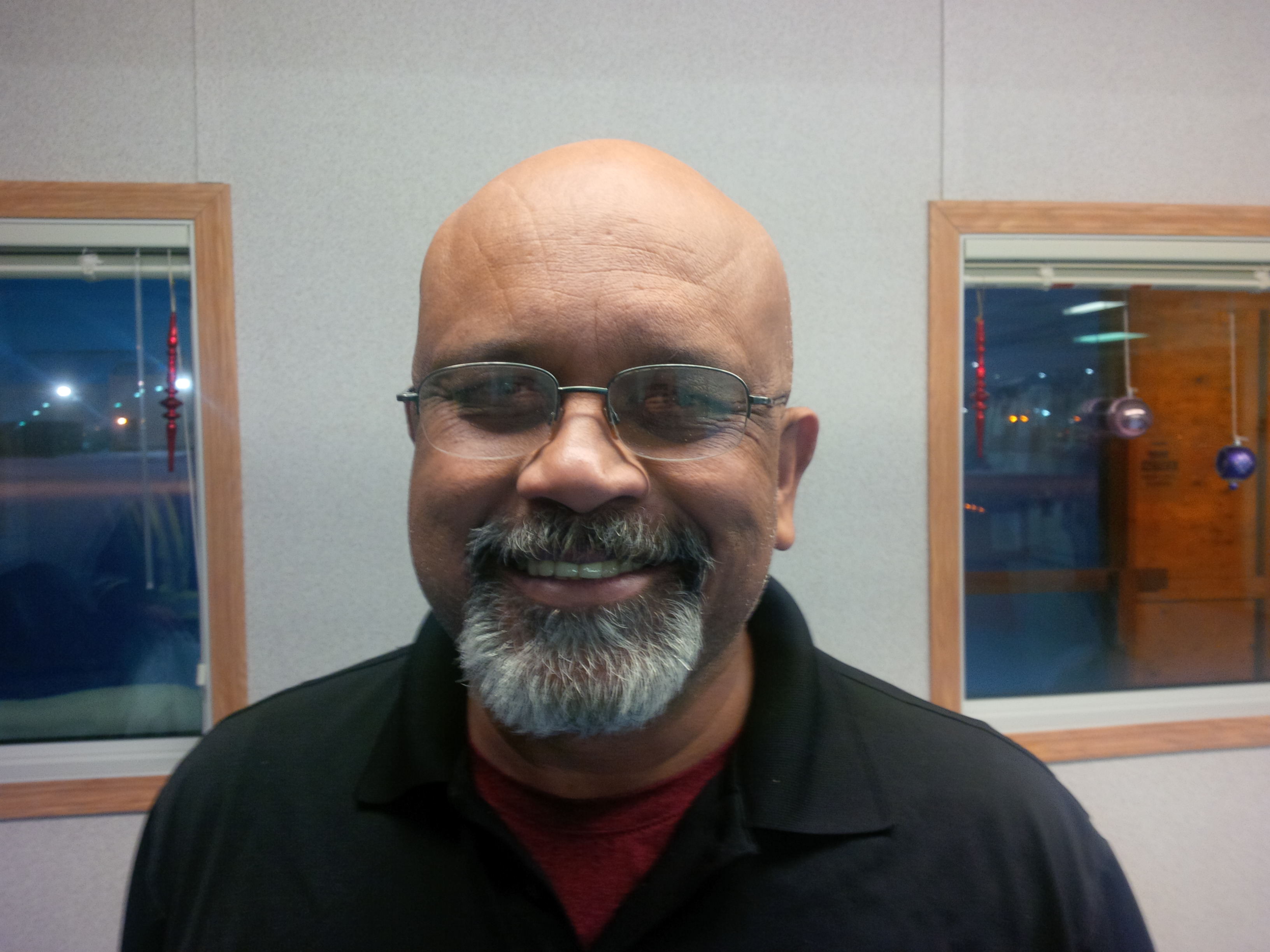 With the permission and participation of Michael Anderson, Vice-President, Operations and Bikash Paul, Site Services Manager, they decided on a fundraiser where individuals volunteer to have their heads shaved to raise money via sponsors. At the time, the workers just knew they wanted to do something for the good of others, but they had not chosen a charity in advance.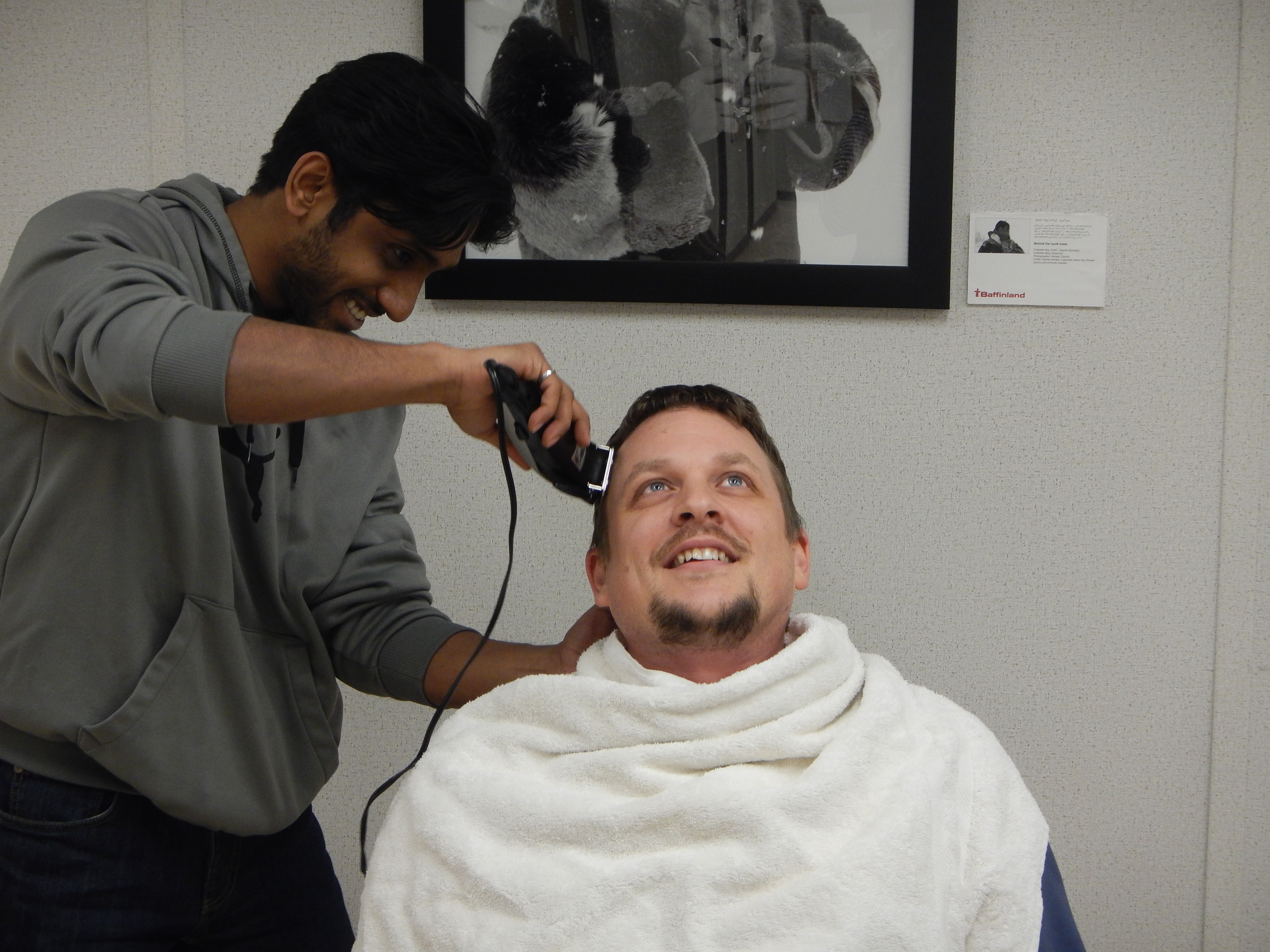 "It was the first time that Kelly O'Mara, our Human Resources Advisor and Marie Cheeseman, from Scarlett Security, attempted to run a fundraiser of this nature," says Jimmy. "We actually started in December 2014 but it took us some time to get organized. In early April Tununiq Ikajuqtiit, (Pond Inlet Food Bank) was chosen. We understand that communities in the far North can endure hard times and sometimes it is difficult to reach out for help, especially with food."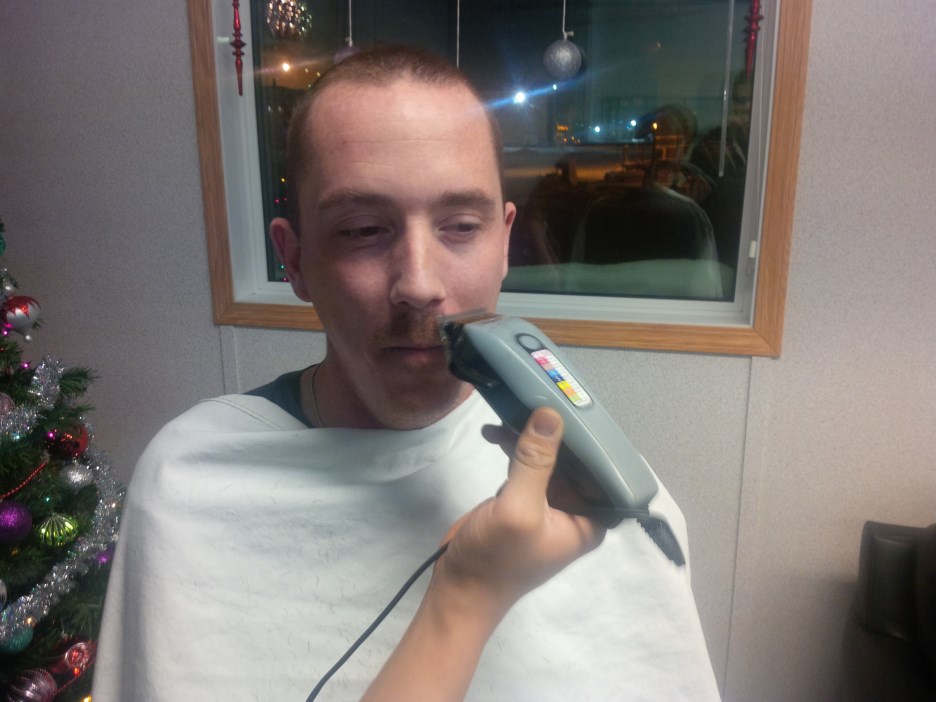 Through their efforts, Baffinland employees raised $2,115 and the employees of one of our contractors, Anmar, raised $1,100. Baffinland committed to matching the funds raised, bringing the total charitable donation to $6,430. At the same time, Dyno Nobel Baffin Island, with whom Baffinland also works, donated a laptop computer gifted to Tununiq Ikajuqtiit
Lanny Arnakallak, representative for Tununiq Ikajuqtiit, was extremely happy to receive the assistance. "The representatives of the Pond Inlet food bank project and our community would like to express their most sincere gratitude to all the employees responsible for your generous efforts and donations. Your generosity will provide much needed food to families that require assistance during our scheduled distributions."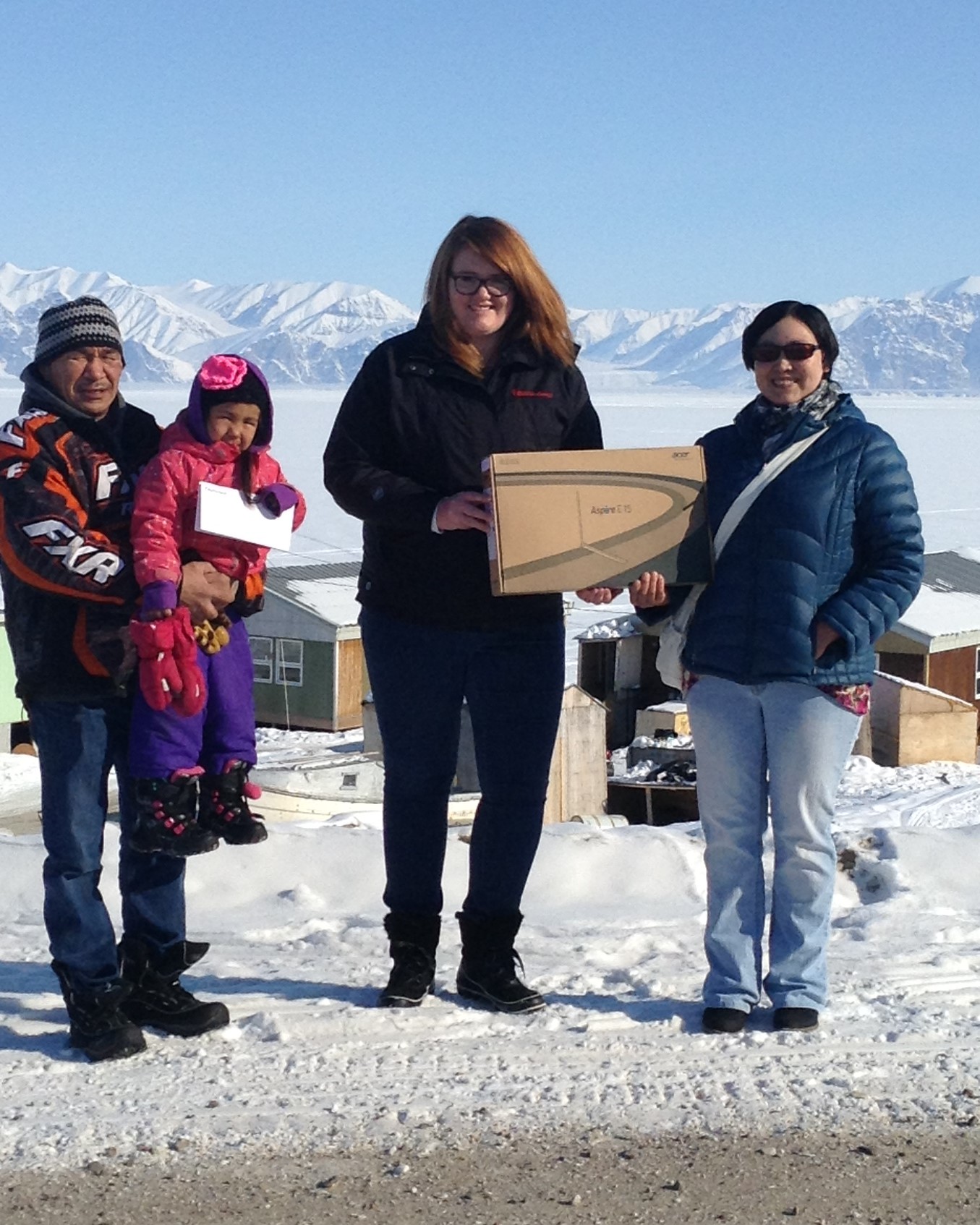 "This event turned out better than we had anticipated," Jimmy says." The success is down to the individuals who went around talking to people and raised donations and those who volunteered to have their heads/beards shaved. Overall, it was a huge success and we look forward to promoting similar challenges in the year 2015 to raise money. "
"We are very proud of the fundraising efforts of our site personnel," Michael Anderson says. "Baffinland chose Tununiq Ikajuqtiit because it supports a very worthy cause; the battle against food insecurity in a community that is close to the Mary River Project and from which many of our employees and their families come.
Related stories Baffinland Sponsored Lunch Program