Baffinland in Mining North
January 27, 2015
Mining North is the official publication of the North West Territories & Nunavut Chamber of Mines. The latest edition contains an article about the Mary River Project as well as profiles of northern workers – two of which are from Baffinland; one of our Mary River site elders, Joanna Oolateeta, and a member of our excellent catering and kitchen staff, Louis Beaulieu, our on-site pastry chef.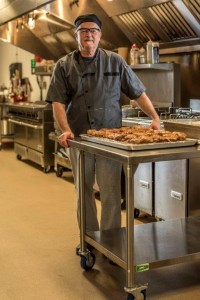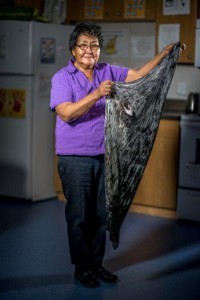 Article excerpts are courtesy of NWT & Nunavut Chamber of Mines. For more information contact info@miningnorth.com
About the Mary River Project. The Mary River Project is located on northern Baffin Island, in the Territory of Nunavut in the Canadian Arctic. Due to the quality of the ore, no processing is required before shipping it to market, reducing overall impact to the environment and keeping production costs low.
About Baffinland Iron Mines Baffinland Iron Mines is a Canadian mining company focused on the development and operation of the Mary River property, located in the Qikiqtani Region of Nunavut on Baffin Island. Baffinland is jointly held 50/50 by ArcelorMittal, the world's leading integrated steel and mining company, and Nunavut Iron Ore, Inc., a company in The Energy and Minerals Group.