First installation of Shiploaders at Baffinland's Milne Port Site
March 26, 2015
Baffinland has successfully completed the initial assembly of Shiploader 1 and 2, Tower and Mainframe sections at the Milne Port Site. An impressive task to watch while in progress, this marks the heaviest lift to date for the company and a significant achievement in the Canadian high Arctic.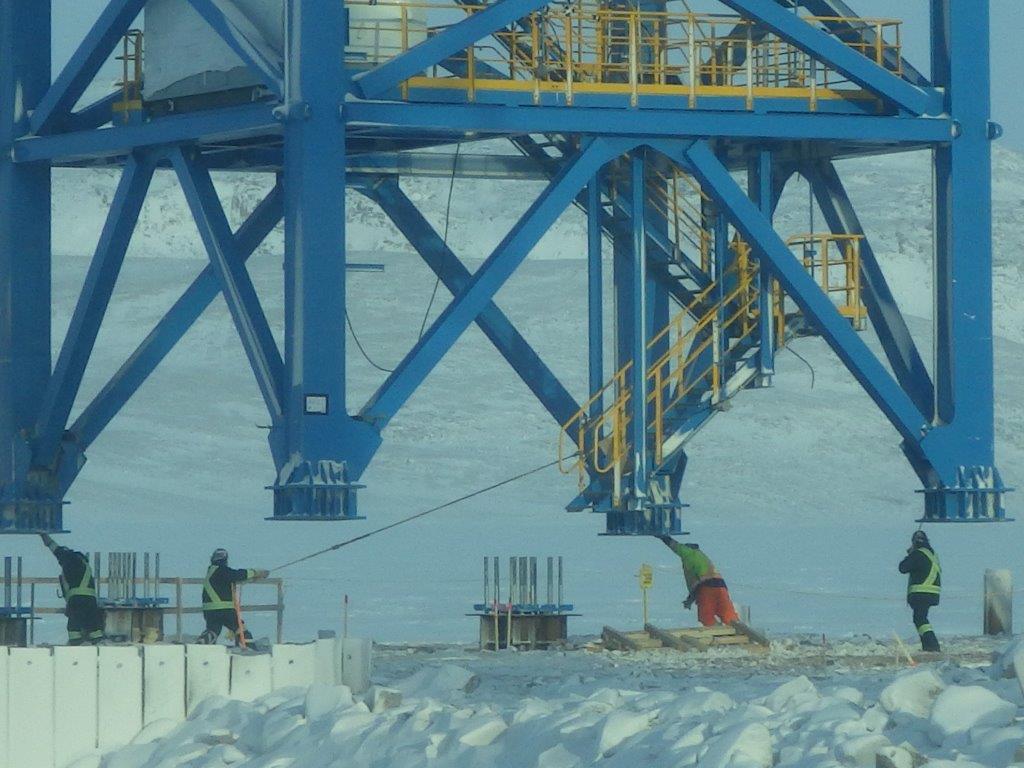 The 4 lifts were conducted on March 1, 2 and 3, 2015 and each lift was in excess of 500,000 pounds, (250 tons). The heaviest lift was 543,000 pounds, (267 tons).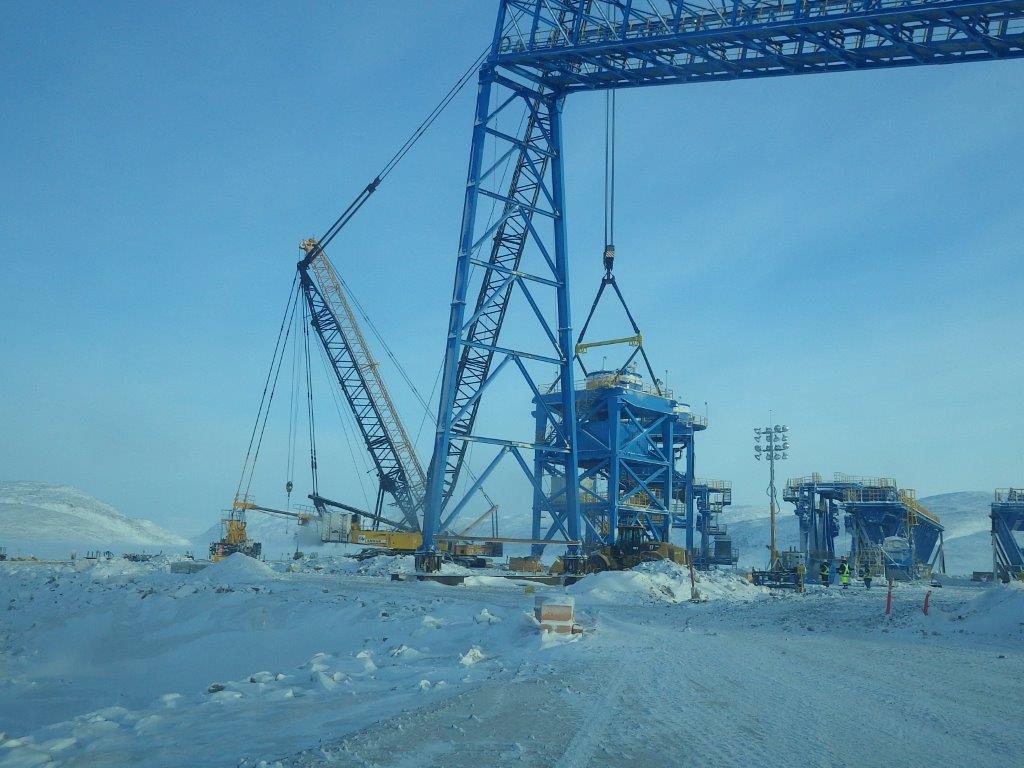 While the lifting will be continuing to complete the installation, this is a significant milestone in the construction. This work was completed safely and without incident. Baffinland is on track to ship first iron ore during the 2015 open water season.
About the Mary River Project.
The Mary River Project is an iron ore project that is currently in development. It is located on northern Baffin Island, in the Territory of Nunavut in the Canadian Arctic. Due to the quality of the ore, no processing is required before shipping it to market, reducing overall impact to the environment and keeping production costs low.
About Baffinland Iron Mines
Baffinland Iron Mines is a Canadian mining company focused on the development and operation of the Mary River property, located in the Qikiqtani Region of Nunavut on Baffin Island. Baffinland is jointly held 50/50 by ArcelorMittal, the world's leading integrated steel and mining company, and Nunavut Iron Ore, Inc., a company in The Energy and Minerals Group.