Baffinland commits to building childcare centres in five Nunavut communities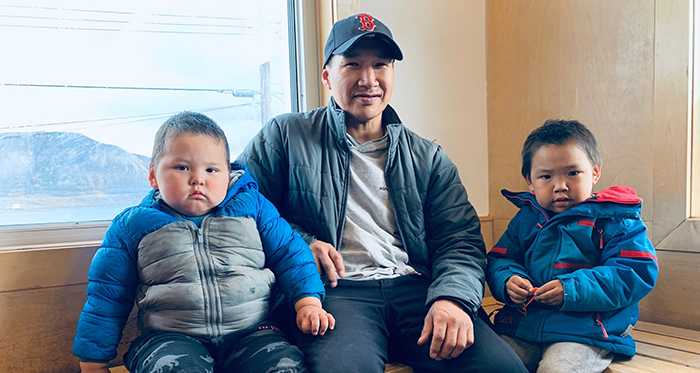 For Inuit employees at Baffinland, finding affordable childcare in their home communities is an all-too-common challenge. This issue, affecting women in particular, is also a major barrier that keeps many Inuit from seeking jobs at the Mary River mine.
To support families and early childhood education efforts, Baffinland has committed to working with the Qikiqtani Inuit Association (QIA) and other government partners to build or expand current childcare facilities in five Nunavut communities: Pond Inlet, Arctic Bay, Clyde River, Igloolik and Sanirajak.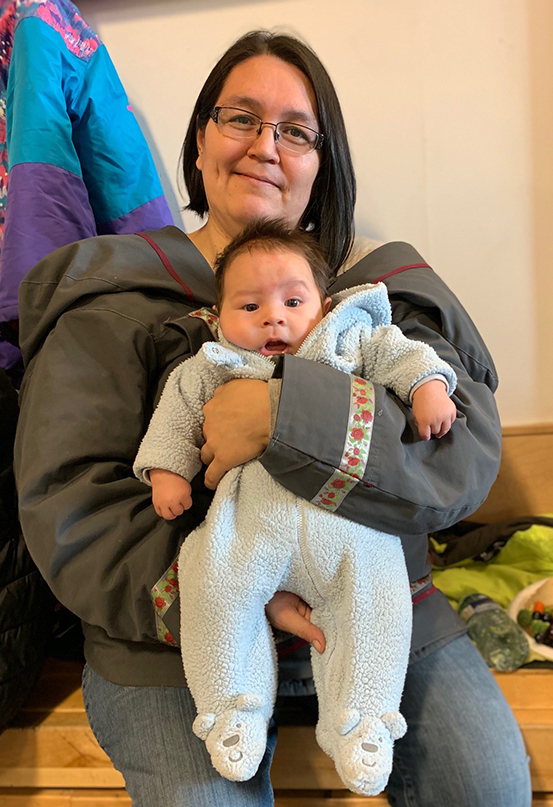 Baffinland pledges to pay up to $3 million for each childcare facility ($15 million in total) and use Preferred Inuit-Owned Firms to the greatest extent possible. Each community will help determine the design, needs, location, operation and ownership of the childcare facilities.
Baffinland will help fund the training of local Inuit employees to work in the daycare facilities. As partners, QIA will provide resources and support to develop training programs for Inuit daycare staff.
Baffinland's commitment to Nunavut communities is part of the new Inuit Certainty Agreement (ICA), developed by the Company and the QIA to help strengthen their relationship and also move the Mary River project forward. Phase 2 must be approved in order for this commitment to be realized.
Baffinland has also committed $6 million to building childcare facilities in Kimmirut and Kinngait ($3 million for each community) when construction begins on the Steensby Inlet portion of the Mary River project.
As the largest private employer in the region, Baffinland is committed to Nunavut. The Company understands the important role it plays in the territory's economic development and future prosperity.
Baffinland acknowledges that it will benefit both directly and indirectly by supporting families and early childhood education and by reducing barriers for Inuit—and Inuit women in particular—to work at the Mary River mine.
ᐹᕙᓐᓛᓐᑯᑦ ᐊᖏᖅᐳᑦ ᐸᐃᕆᕝᕕᓕᐅᕈᒪᓪᓗᑎᒃ ᑕᓪᓕᒪᓂ ᓄᓇᕘᒥ ᓄᓇᓕᖕᓂ
ᐃᓄᖕᓄᑦ ᐃᖅᑲᓇᐃᔭᖅᑐᓄᑦ ᐹᕙᓐᓛᓐᑯᓐᓄᑦ, ᐊᑭᑐᓗᐊᖏᑦᑐᓂᒃ ᐸᐃᕆᕝᕕᖕᓂᒃ ᓇᓂᓯᓇᓱᒃᖢᓂ ᓄᓇᓕᖕᒥᓂ ᐊᒃᓱᕈᕐᓇᐃᓐᓇᐅᔭᕐᒪᑦ. ᑖᓐᓇ ᐊᑲᐅᙱᓕᐅᕈᑎ, ᐊᒃᑐᐃᔪᖅ ᐊᕐᓇᓂᒃ ᐱᓗᐊᖅᑐᒥᒃ, ᐊᒡᕕᐊᕈᑕᓪᓚᐅᕗᖅ ᐅᓄᓄᖅᑐᓄᑦ ᐃᓄᖕᓄᑦ ᐃᖅᑲᓇᐃᔭᖅᑖᕋᓱᒃᑐᓄᑦ ᓄᓘᔮᖕᓂ ᐅᔭᕋᖕᓂᐊᕐᕕᖕᒥ.
ᐃᑲᔪᕐᓗᑎᒃ ᐃᓚᒌᓂᒃ ᓱᕈᓯᐅᓂᖅᓴᓂᒡᓗ ᐃᓕᓐᓂᐊᕐᓂᖏᓐᓄᑦ, ᐹᕙᓐᓛᓐ ᐊᖏᖅᓯᒪᕗᑦ ᐱᓕᕆᖃᑎᖃᕈᒪᓪᓗᑎᒃ ᕿᑭᖅᑕᓂᒃᑯᓐᓂᒃ ᐊᓯᓂᒡᓗ ᒐᕙᒪᓂᑦ ᑲᑐᔾᔨᖃᑎᒌᓂᒃ ᓴᓇᓗᑎᒃ ᓱᕈᓯᓄᑦ ᐸᐃᕆᕝᕕᖕᓂᒃ ᒥᑦᑎᒪᑕᓕᖕᒥ, ᐃᒃᐱᐊᕐᔪᖕᒥ, ᑲᖏᖅᑐᒑᐱᖕᒥ, ᐃᒡᓗᓕᖕᒥ ᓴᓂᕋᔭᖕᒥᓗ.
ᐹᕙᓐᓛᓐᑯᑦ ᐊᑭᓖᓂᐊᕐᓂᕋᐃᕗᑦ $3 ᒥᓕᐊᓐᓂᒃ ᐊᑐᓂ ᓱᕈᓯᓄᑦ ᐸᐃᕆᕕᖕᓄᑦ ($15 ᒥᓕᐊᓐ ᑲᑎᖦᖢᒋᑦ) ᐊᑐᕐᓗᑎᒡᓗ ᐱᔪᒪᔭᐅᓂᖅᓴᓂᒃ ᐃᓄᐃᑦ ᑎᒥᓂᒃ ᐊᔪᕐᓇᖏᓐᓂᓕᒫᖓᓄᑦ. ᐊᑐᓂ ᓄᓇᓖᑦ ᐃᑲᔪᕐᓂᐊᖅᐳᑦ ᖃᓄᖅᑑᕐᓗᑎᒃ ᐋᖅᑭᒃᓯᒪᓂᖏᓐᓄᑦ ᐊᑐᕆᐊᓕᖕᓄᑦ, ᓇᓃᓐᓂᖏᓐᓄᑦ ᐊᐅᓚᑕᐅᓂᖏᓐᓄᓪᓗ ᓇᖕᒥᓂᕆᔭᐅᓂᖏᓐᓄᓪᓗ ᐸᐃᕆᕝᕖᑦ.
ᐹᕙᓐᓛᓐᑯᑦ ᐃᑲᔪᕐᓂᐊᖅᐳᑦ ᑮᓇᐅᔭᖃᖅᑎᑦᑎᓗᑎᒃ ᓄᓇᓕᖕᒥᐅᓂᒃ ᐃᓄᖕᓂᒃ ᐃᓕᓐᓂᐊᕈᑎᖏᓐᓄᑦ ᐃᖅᑲᓇᐃᔭᕐᓂᐊᕋᒥᒃ ᐸᐃᕆᕝᕕᖕᓂ. ᑲᑐᔾᔨᖃᑎᒌᒃᑲᒥᒃ, ᕿᑭᖅᑕᓂᒃᑯᑦ ᐱᖃᖅᑎᑦᑎᓂᐊᖅᐳᑦ ᐃᑲᔪᕐᓗᑎᒡᓗ ᐃᓕᓐᓂᐊᕐᓂᕐᓄᑦ ᐃᓄᖕᓄᑦ ᐸᐃᕆᕝᕕᖕᓂ ᐃᖅᑲᓇᐃᔭᕐᓂᐊᖅᑐᓄᑦ.
ᐹᕙᓐᓛᓐᑯᑦ ᐊᖏᖅᓯᒪᓂᖓᑦ ᓄᓇᕘᒥ ᓄᓇᓕᖕᓄᑦ ᐃᓚᒋᓪᕙᐅᒃ ᓄᑖᕐᒧᑦ ᐃᓄᐃᑦ ᓈᒻᒪᒃᓴᕐᓂᖏᓐᓄᑦ ᐊᖏᖃᑎᒌᒍᑎᒧᑦ, ᓴᓇᔭᐅᔪᖅ ᑲᒻᐸᓂᒃᑯᓐᓄᑦ ᕿᑭᖅᑕᓂᒃᑯᓐᓄᓪᓗ ᐃᑲᔫᑕᐅᓂᐊᕋᒥ ᓴᙲᒃᑎᒋᐊᕐᓗᒍ ᐃᓅᖃᑎᒌᖓᑦ ᓯᕗᒧᐊᕐᓗᒍᓗ ᓄᓘᔮᖕᓂ ᐱᓕᕆᓂᖅ. ᐱᓕᕆᓂᐅᑉ ᒪᕐᕈᐊ ᐊᖏᖅᑕᐅᔭᕆᐊᖃᖅᐳᖅ ᑖᓐᓇ ᐊᖏᖅᓯᒪᓂᖅ ᓴᖅᑭᖁᓪᓗᒍ.
ᐹᕙᓐᓛᓐᑕᐅᖅ ᐊᖏᖅᓯᒪᕗᑦ ᐊᑭᓖᔪᒪᓪᓗᑎᒃ $6 ᒥᓕᐊᓐᓂᒃ ᐸᐃᕆᕕᓕᐅᕐᓗᑎᒃ ᑭᒻᒥᕈᒻᒥ ᑭᙵᓂᓗ ($3 ᒥᓕᐊᓐ ᐊᑐᓂ ᓄᓇᓕᖕᓂ) ᓴᓇᓕᕈᑎᒃ ᐃᒃᐱᑭᑦᑐᕐᔪᐊᕐᒥ ᓄᓘᔮᖕᓂ ᐱᓕᕆᓂᐅᑉ ᐃᓚᖓᓂᒃ.
ᐅᓄᓛᓂᒃ ᐃᖅᑲᓇᐃᔭᖅᑎᖃᖅᖢᑎᒃ ᑕᒫᓂ, ᐹᕙᓐᓛᓐᑯᑦ ᐊᖏᖅᓯᒪᕗᑦ ᓄᓇᕘᒧᑦ. ᑲᒻᐸᓂᒃᑯᑦ ᑐᑭᓯᕗᑦ ᐱᕐᔪᐊᖑᓂᖓᓂᒃ ᐊᕕᒃᓯᒪᔫᑉ ᑮᓇᐅᔭᑎᒍᑦ ᐱᕈᕐᓂᖓᓂᒃ ᓯᕗᓂᕐᒥᓗ ᐊᔪᖅᓴᖏᓐᓂᖓᓄᑦ. ᐹᕙᓐᓛᓐᑯᑦ ᑐᑭᓯᕗᑦ ᐃᑲᔫᑕᐅᓂᐊᕐᒪᑦ ᑕᕝᕗᖓᑲᐅᑎᒋ ᑕᕝᕗᖓᑲᐅᑎᒋᐅᖏᑦᑐᕐᓗ ᐃᑲᔪᕈᑎᒃ ᐃᓚᒌᓂᒃ ᓱᕈᓯᐅᓂᖅᓴᓄᓪᓗ ᐃᓕᓐᓂᐊᕐᓂᕐᓄᑦ ᐊᒡᕕᐊᕈᑕᐃᑦ ᐲᔭᕐᓗᒋᑦ ᐃᓄᖕᓄᑦ - ᐱᓗᐊᖅᑐᒥᒃ ᐃᓄᖕᓄᑦ ᐊᕐᓇᓄᑦ - ᐃᖅᑲᓇᐃᔭᕐᓂᐊᕋᒥᒃ ᓄᓘᔮᖕᓂ ᐅᔭᕋᖕᓂᐊᕐᕕᖕᒥ.